Welcome To Quaker Steak & Lube® Rocket Mortgage FieldHouse (Cleveland)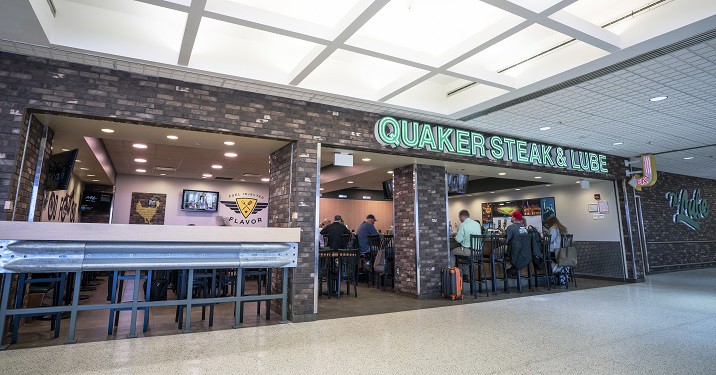 Motor-Themed Restaurant In the Rocket Mortgage FieldHouse (Cleveland, OH)
The Quaker Steak & Lube® Cleveland Airport restaurant is located in Rocket Mortgage FieldHouse, a multi-purpose arena in downtown Cleveland, OH. restaurant opened in August 2010. The Rocket Mortgage FieldHouse location offers the best wings in Cleveland with over 25 different wing sauces. Come visit our Rocket Mortgage FieldHouse restaurant if you are looking for something to eat during a Cavaliers game, a Monsters game, or any event. There is always something happening at The Lube®.
216-420-2000
1 Center Ct
Cleveland, OH 44115
– STREET LEVEL: PORTAL 26/27 AND LOUDVILLE PORTAL 60
Open during all sporting events and most special events. A limited menu is available.