Welcome To Quaker Steak & Lube® Rocket Mortgage FieldHouse (Cleveland)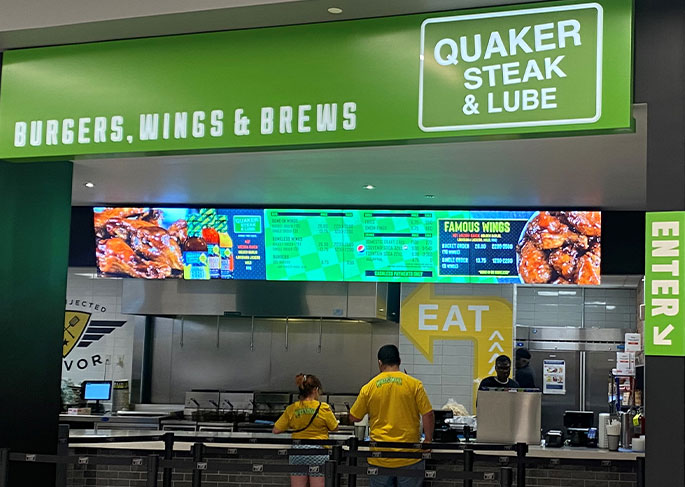 Motor-Themed Restaurant In the Rocket Mortgage FieldHouse (Cleveland, OH)
The Quaker Steak & Lube® restaurant is located inside Rocket Mortgage FieldHouse, a multi-purpose arena in downtown Cleveland, OH. This concession stand opened in August 2010. The Rocket Mortgage FieldHouse location offers the best wings in Cleveland with our Award-Winning wing sauces. Visit our Rocket Mortgage FieldHouse locations if you are looking for something to eat during a Cavaliers game, a Monsters game, or any event. There is always something happening at The Lube®.
216-420-2000
1 Center Ct
Cleveland, OH 44115
– STREET LEVEL: PORTAL 26/27 AND LOUDVILLE PORTAL 60
Open during all sporting events and most special events. A limited menu is available.